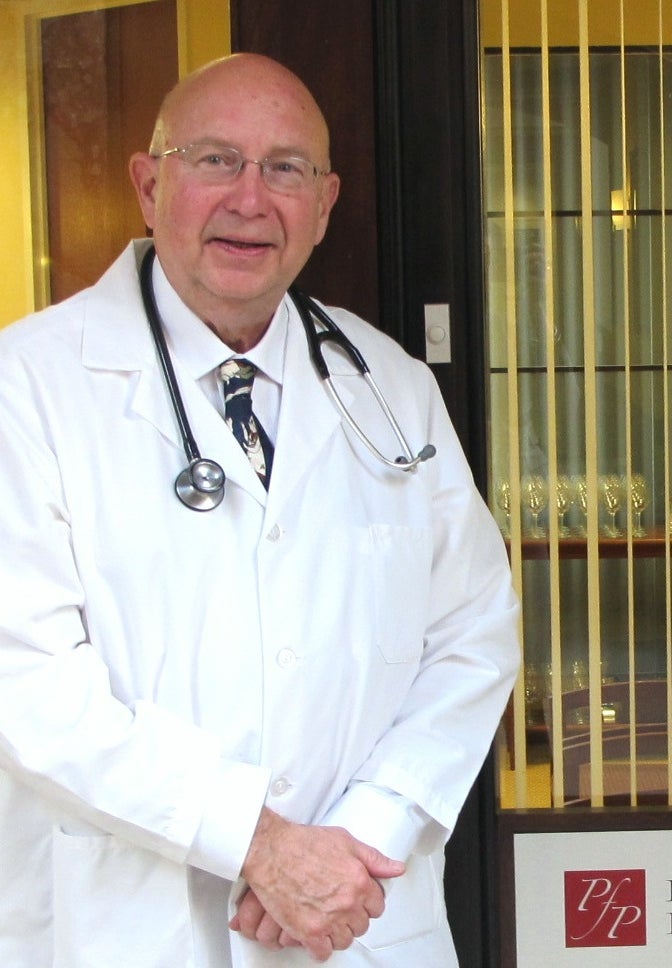 Dr. Przybylski has been practicing internal medicine for 40 years. After graduating from the University of Wisconsin's Medical School in 1968, he went on to residency at the U.S. Navy Hospital in Boston, Massachusetts. In 1972, he received the "Best Resident Award" from the Massachusetts General Hospital where he completed a sabbatical and that same year accepted the Chief of Rheumatology position as well as an internal medicine staff position at the U.S. Naval Hospital. He later practiced at Waltham-Weston Hospital & Medical Center and for the last 22 years at Lahey Clinic Medical Center.

Dr. Przybylski has served as a medical instructor for residents from Harvard Medical School, Boston University, and Tufts Medical Center among others. While at Lahey Clinic he was involved with many committees, including serving as Chairman of the Safety Committee responsible for the hospitals national accreditation.

Today, he continues to work as a consulting physician in the department of Executive Health at Lahey Clinic in addition to his role as a private concierge physician at Physicians for Prevention (PFP) which he founded in 2010.
"I became a doctor because I wanted to make a difference in people's lives. PFP allows me to effectively deliver the best possible care to my patients. It's a shared advantage."
- Dr. John L. Przybylski.